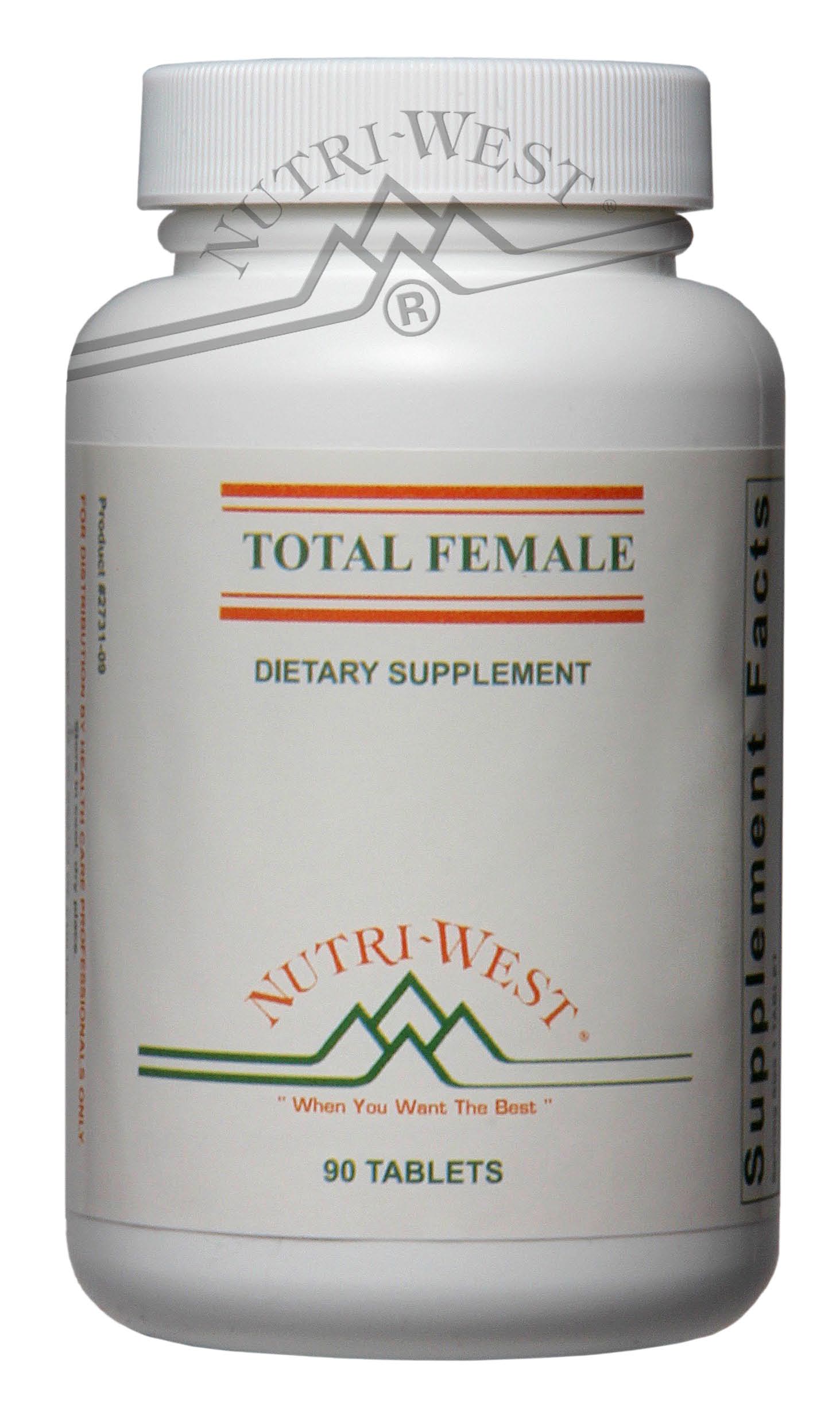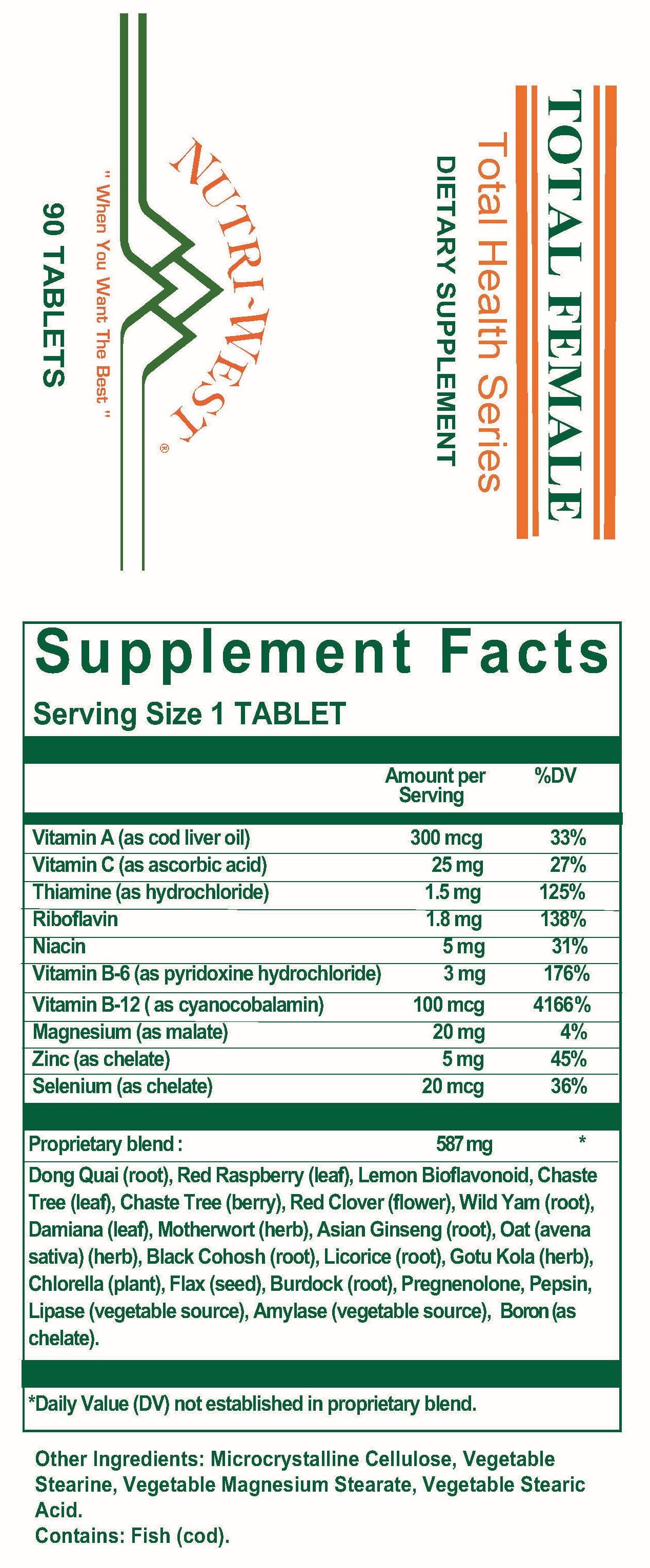 Total Female
Product # :

2731

Company :

Nutri-West

Size :

90 tablets per bottle
Index of Common Applications Group :
Hormone Balance Support; Urinary Tract Support
Supportive Function :
Complete all-around female product to support normal endocrine balance of libido, vaginal and breast health, normal menstruation and menopause.
Ingredients :
Each Tablet Contains: Vitamin A (as cod liver oil) 300 mcg, Vitamin C (as ascorbic acid) 25 mg, Thiamine (as hydrochloride) 1.5 mg, Riboflavin 1.8 mg, Niacin 5 mg, Vitamin B-6 (as pyridoxine hydrochloride) 3 mg, Vitamin B-12 (as cyanocobalamin) 100 mcg, Magnesium (as malate) 20 mg, Zinc (as chelate) 5 mg, Selenium (as chelate) 20 mcg. Proprietary blend 587 mg* of: Dong Quai (root), Red Raspberry (leaf), Lemon Bioflavonoid, Chaste Tree (leaf), Chaste Tree (berry), Red Clover (flower), Wild Yam (root), Damiana (leaf), Motherwort (herb), Asian Ginseng (root), Oat (avena sativa) (herb), Black Cohosh (root), Licorice (root), Gotu Kola (herb), Chlorella (plant), Flax (seed), Burdock (root), Pregnenolone, Pepsin, Lipase (vegetable source), Amylase (vegetable source), Boron (as chelate).
Other Ingredients :
Microcrystalline Cellulose, Vegetable Stearine, Vegetable Magnesium Stearate, Vegetable Stearic Acid.
Contraindications :
Do not take if pregnant
Suggested Dosage :

1 tablet daily or as directed

Vegetarian or Vegan :

No

Gluten Free :

Yes

Allergens :

Contains Fish (cod)

Professional Notes :

---

Patient Instructions :

---
Presented by Nutri-West as an Educational Service
Copyright Nutri-West, Inc. All rights reserved.
Made with pride in Wyoming
where business is still done on a handshake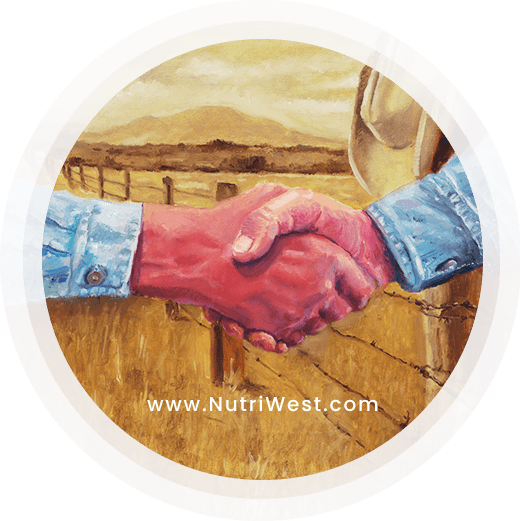 Our dedication to you, the health care provider, is absolute. You deserve our personal best in service and support