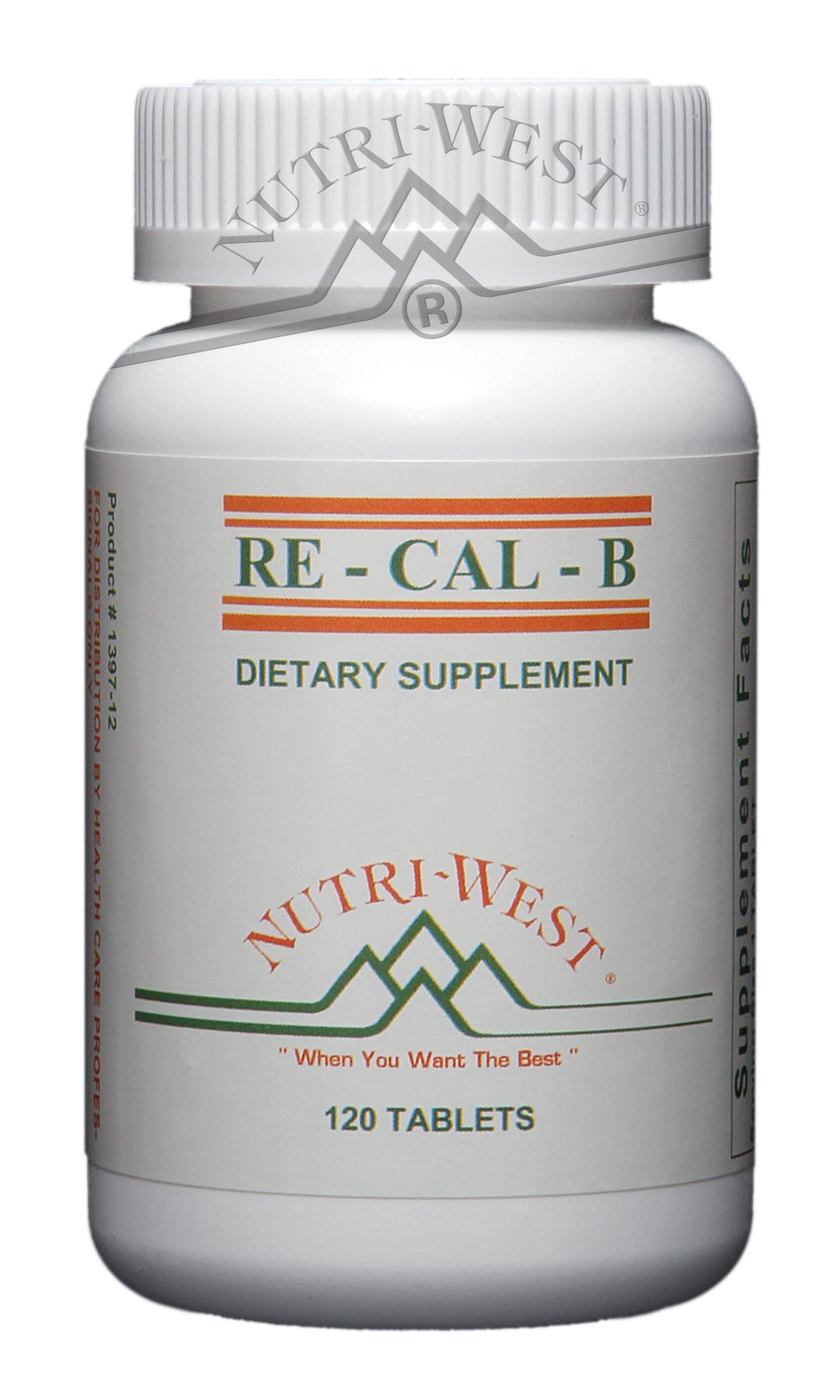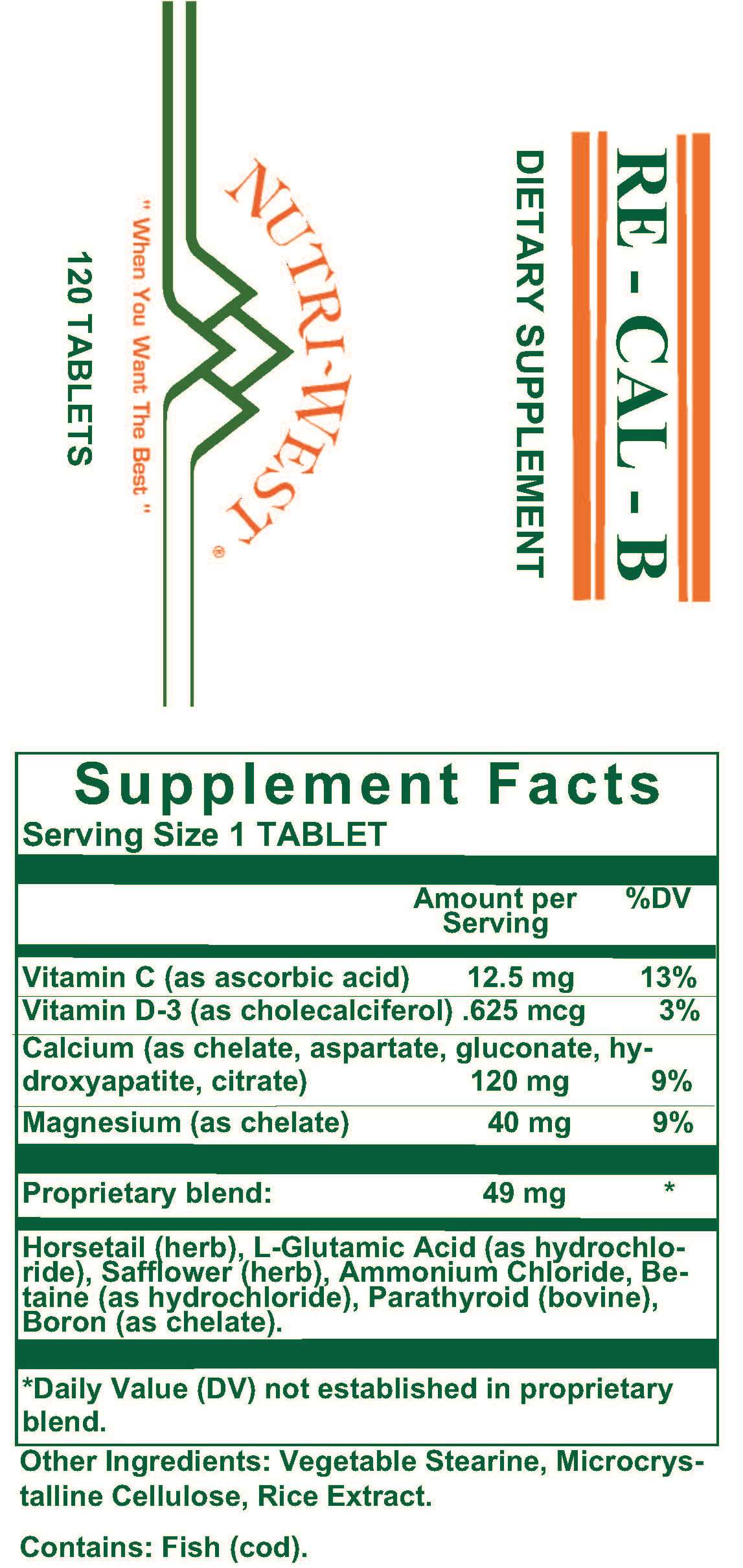 Re-Cal-B
***
Product # :

1397 ***

Company :

Nutri-West

Size :

120 tablets per bottle
Index of Common Applications Group :
Bone Support; Calcium Support; Mineral Product Support
Supportive Function :
Hydroxyapatite Calcium with Organically Complexed Boron. A special hydroxyapatite formula provides super bone support with calcium, magnesium, and other important nutrients (including the herb horsetail, traditionally used to maintain bone health); organically complexed with boron.
Ingredients :
Each Tablet Contains: Vitamin C (as ascorbic acid) 12.5 mg, Vitamin D3 (as cholecalciferol) .625 mcg, Calcium (as chelate, aspartate, gluconate, hydroxyapatite, citrate) 120 mg, Magnesium (as chelate) 40 mg. Proprietary blend 49 mg* of: Horsetail (herb), L-Glutamic Acid (as hydrochloride), Safflower (herb), Ammonium Chloride, Betaine (as hydrochloride), Parathyroid (bovine), Boron (as chelate).
Other Ingredients :
Vegetable Stearine, Microcrystalline Cellulose, Rice Extract
Contraindications :
Not recommended for children. Boron may trigger reactions in pre-menopausal females. If that is the case, switch to Cal/Mag Balance.
Suggested Dosage :

1 tablet daily or as directed

Vegetarian or Vegan :

No

Gluten Free :

Yes

Allergens :

Contains Fish (cod)

Professional Notes :

---

Patient Instructions :

---
*** No Frees With This Product
Presented by Nutri-West as an Educational Service
Copyright Nutri-West, Inc. All rights reserved.
Made with pride in Wyoming
where business is still done on a handshake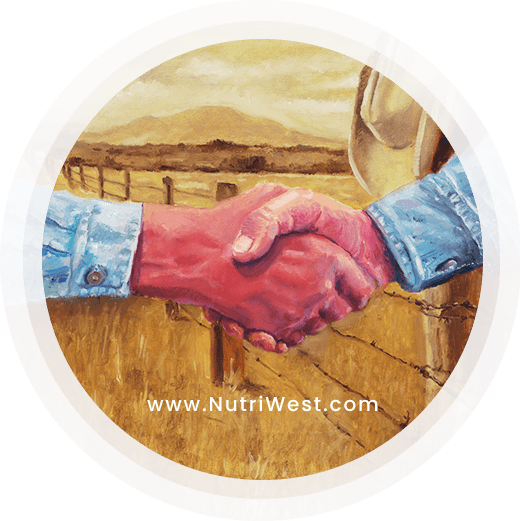 Our dedication to you, the health care provider, is absolute. You deserve our personal best in service and support