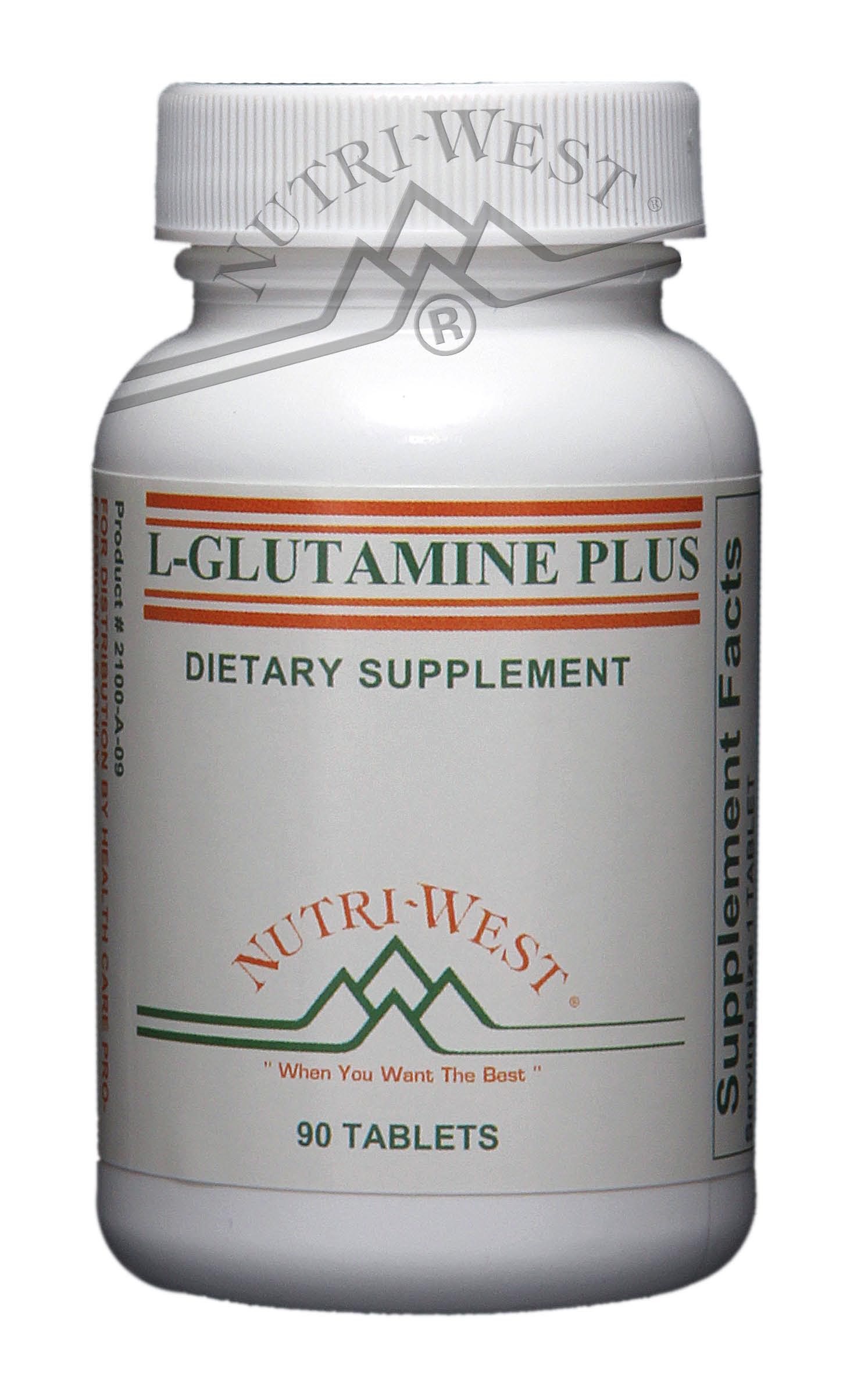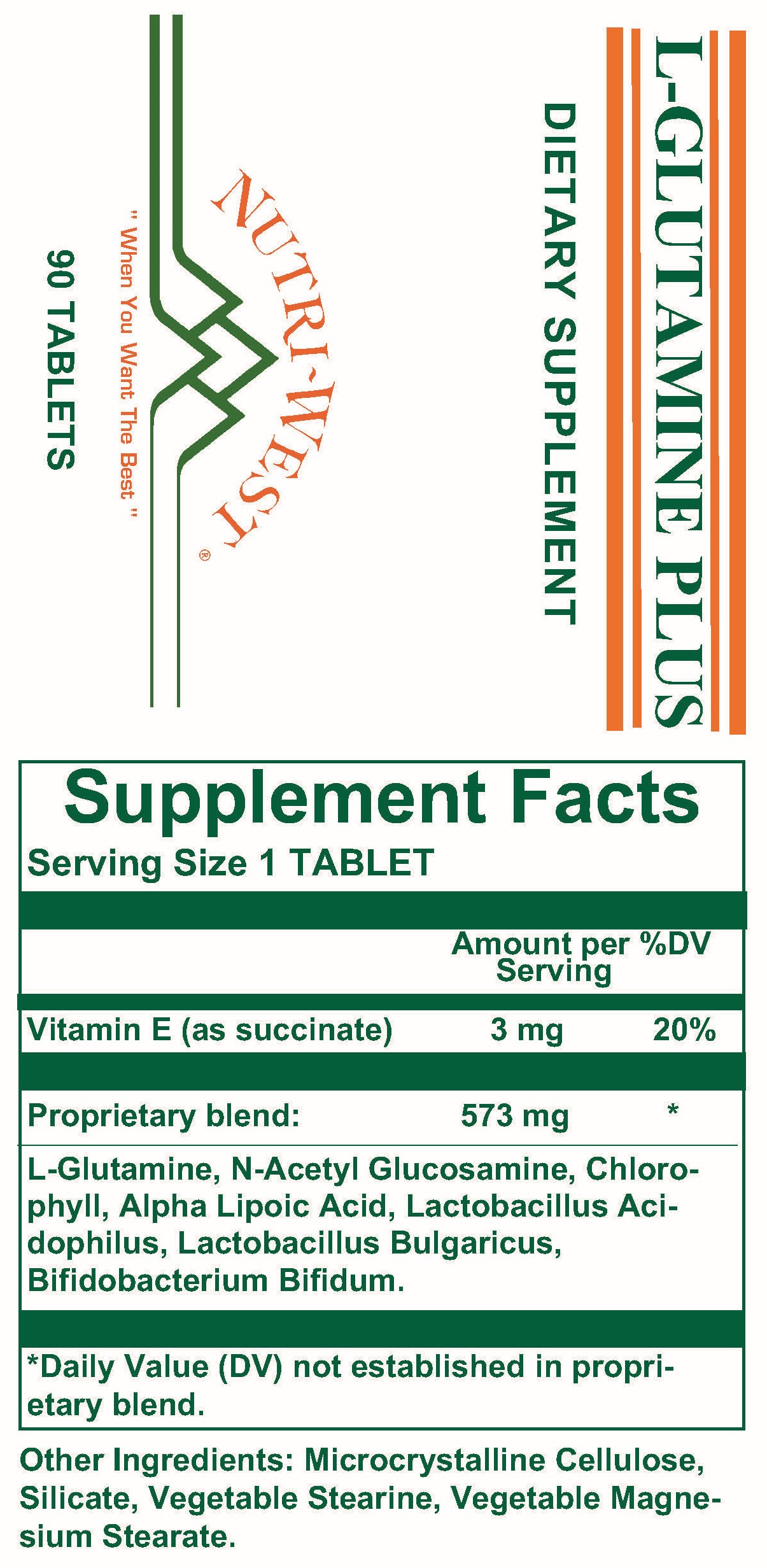 L-Glutamine Plus
***
Product # :

2100A ***

Company :

Nutri-West

Size :

90 tablets per bottle
Index of Common Applications Group :
Ileocecal Valve Support; Intestinal Flora Support; Leaky Gut Support
Supportive Function :
Special intestinal flora food Glutamine is the major fuel of the intestines and contributes to the metabolic processes that are necessary for tissue support. A healthy intestinal lining maximizes nutrient absorption, while acting as a barrier to foreign invaders. Boosted with Lactobacillus and Bifidus proflora to support immune function, along with antioxidant vitamin E and chlorophyll, which has a gentle, non-irritating action that is important in digestive well being. (Lipoic Acid – 50% R form and 50% S form)
Ingredients :
Each Tablet Contains: Vitamin E (as succinate) 3 mg. Proprietary blend 573 mg* of: L-Glutamine, N-Acetyl Glucosamine, Chlorophyll, Alpha Lipoic Acid, Lactobacillus Acidophilus, Lactobacillus Bulgaricus, Bifidobacterium Bifidum.
Other Ingredients :
Microcrystalline Cellulose, Silicate, Vegetable Stearine, Vegetable Magnesium Stearate.
Contraindications :
No known contraindications
Suggested Dosage :

1 tablet daily or as directed

Vegetarian or Vegan :

No

Gluten Free :

Yes

Allergens :

None

Professional Notes :

---

Patient Instructions :

---
*** No Frees With This Product
Presented by Nutri-West as an Educational Service
Copyright Nutri-West, Inc. All rights reserved.
Made with pride in Wyoming
where business is still done on a handshake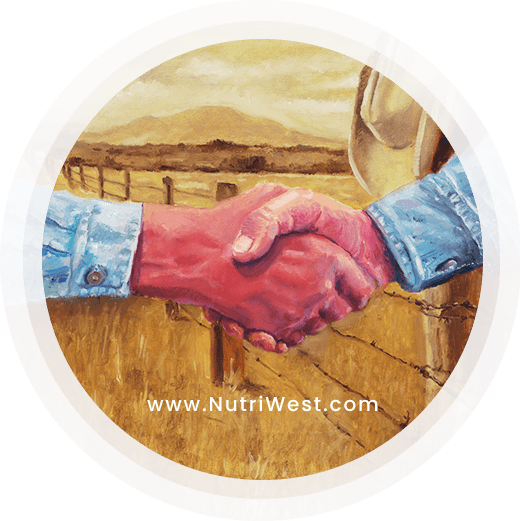 Our dedication to you, the health care provider, is absolute. You deserve our personal best in service and support