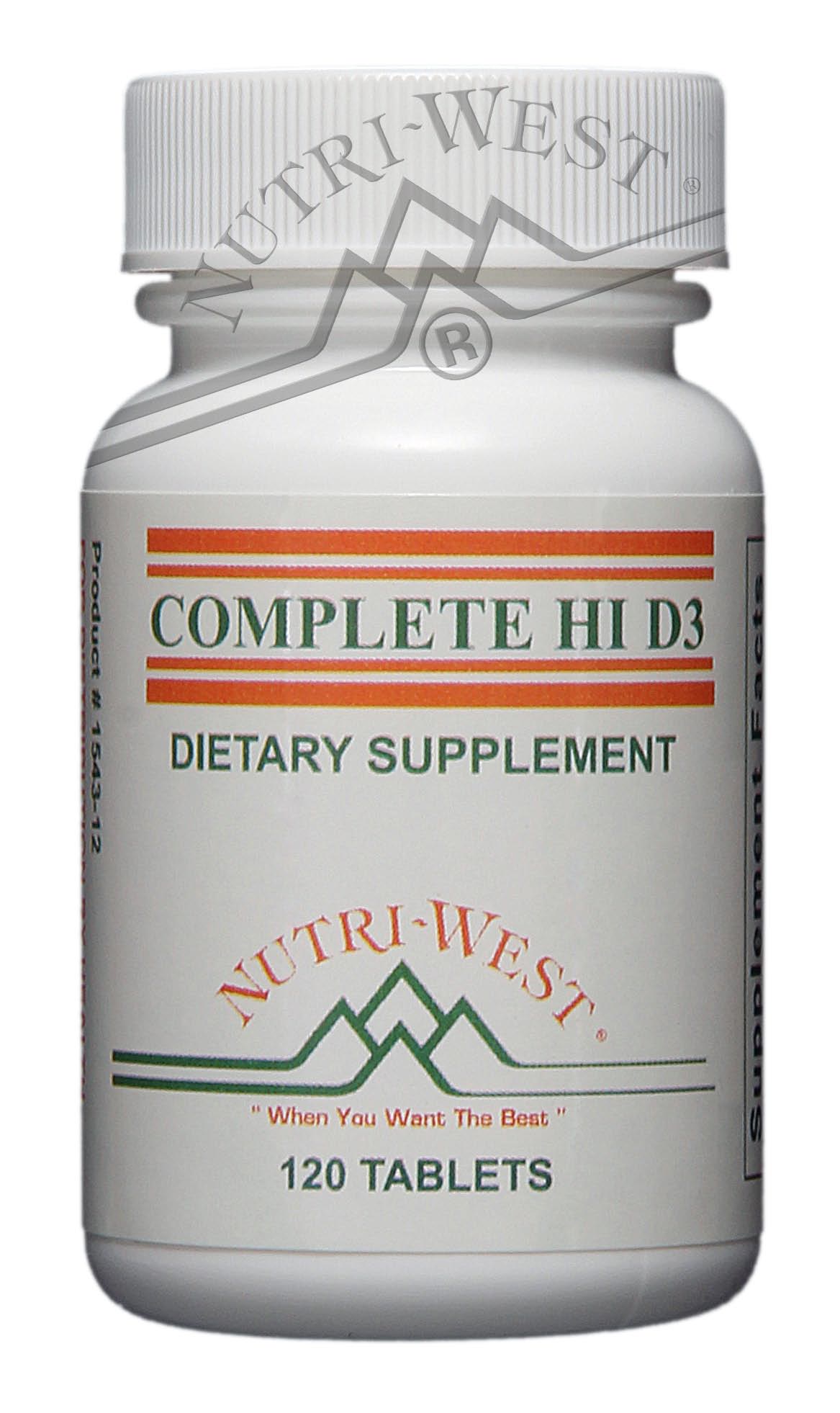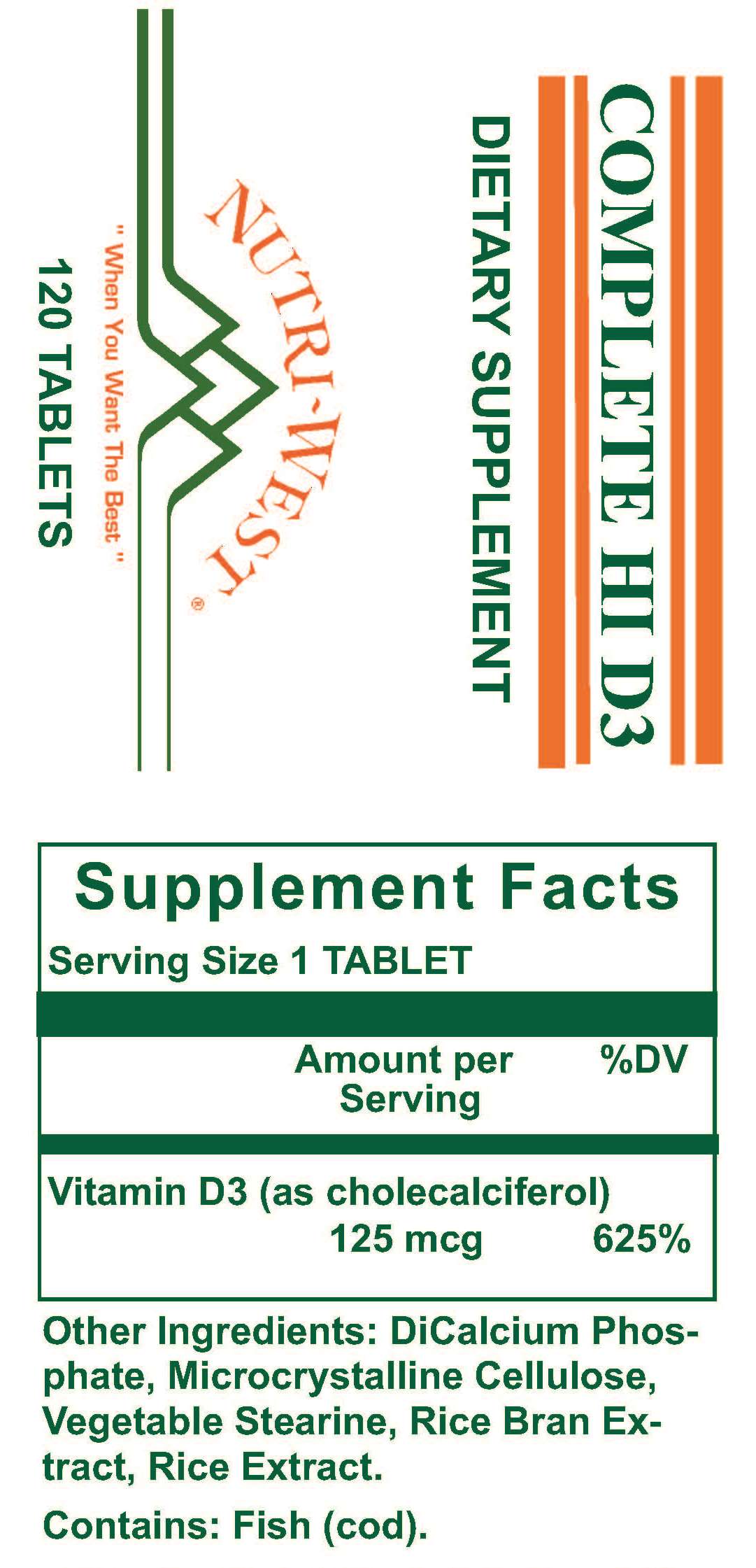 Complete Hi D3
Product # :

1543

Company :

Nutri-West

Size :

120 tablets per bottle
Index of Common Applications Group :
Immune System Support; Self Tolerance Support; Vitamin D Support
Supportive Function :
Research is telling us that more people than not are deficient in vitamin D and that we are not getting enough for optimal health. Complete Hi D3 offers a quick and easy high dose of 125 mcg. of active vitamin D3, from one tablet, to get all the benefits of this powerful and versatile nutrient.
Ingredients :
Each Tablet Contains: Vitamin D3 (as cholecalciferol) 125 mcg. Conversion Information - Vitamin D3 (as cholecalciferol) from 5000 IUs to 125 mcg. 5000 x .025 = 125 mcg Vitamin D3 (as cholecalciferol). 1 IU of Vitamin D is the biological equivalent to 0.025 mcg of Vitamin D
Other Ingredients :
DiCalcium Phosphate, Microcrystalline Cellulose, Vegetable Stearine, Rice Bran Extract, Rice Extract
Contraindications :
Generally speaking, high dose vitamin D is becoming increasingly common (especially since many are deficient) with no side effects. Caution is advised for sarcoidosis, hyperparathyroidism, and hypercalcemia, as vitamin D can raise calcium levels.
Suggested Dosage :

1 tablet daily or as directed

Vegetarian or Vegan :

No

Gluten Free :

Yes

Allergens :

Contains Fish (cod liver oil)

Professional Notes :

---

Patient Instructions :

---
Presented by Nutri-West as an Educational Service
Copyright Nutri-West, Inc. All rights reserved.
Made with pride in Wyoming
where business is still done on a handshake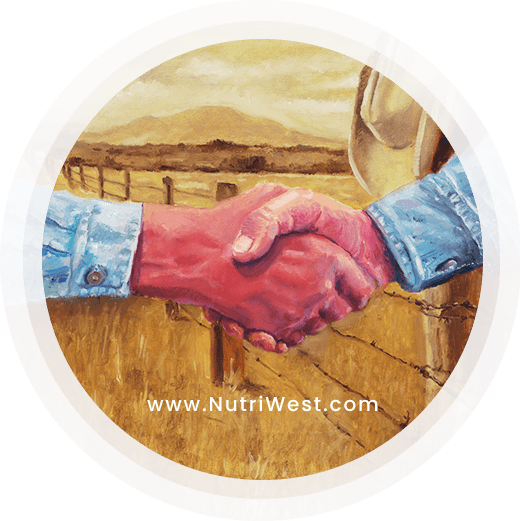 Our dedication to you, the health care provider, is absolute. You deserve our personal best in service and support