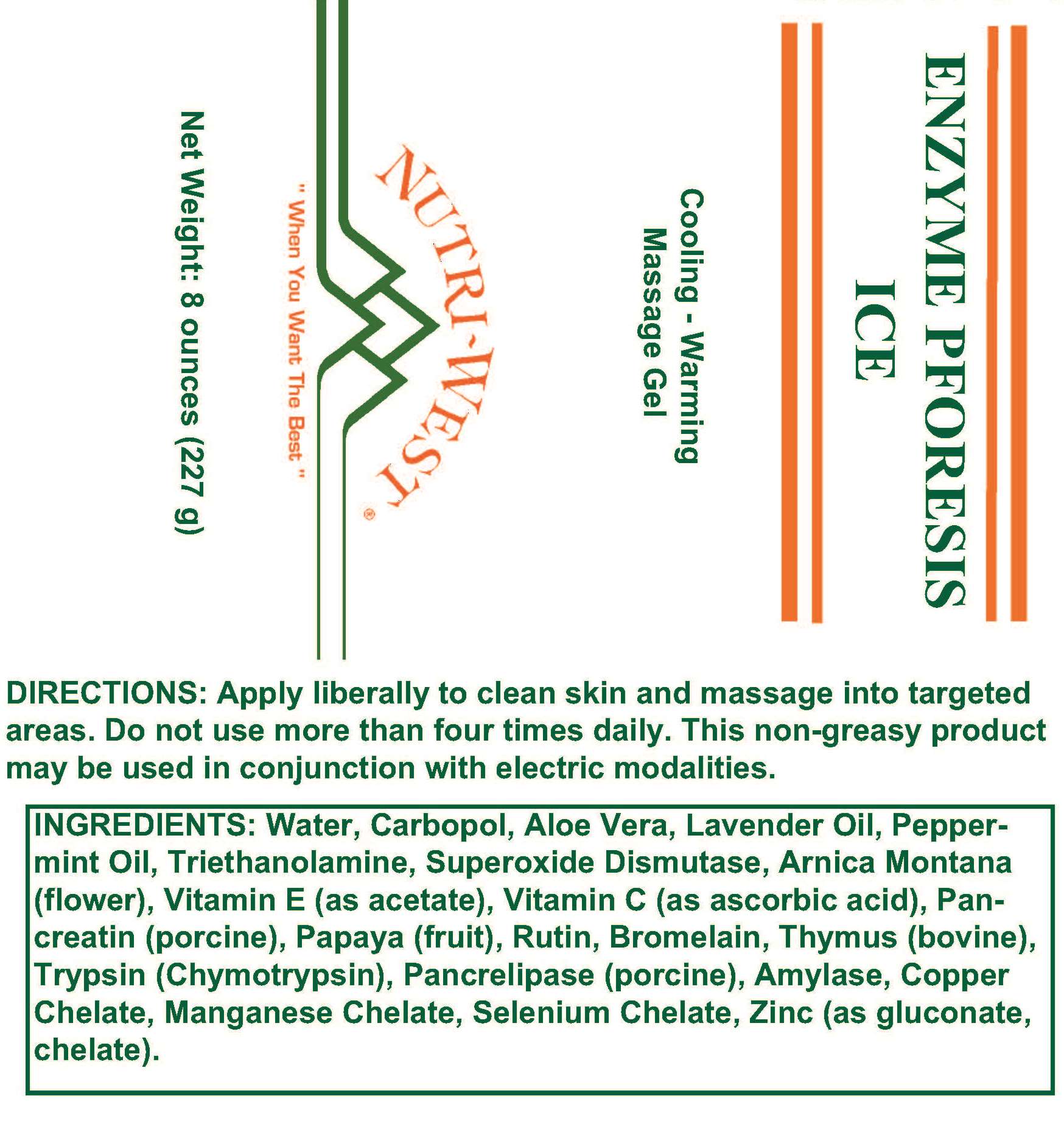 Enzyme Pforesis Ice (Topical)
***
Product # :

1808 ***

Company :

Nutri-West

Size :

8 oz
Index of Common Applications Group :
External: Enzyme Support; Inflammation Support
Supportive Function :
The NEW Enzyme Pforesis Ice replaces the older version Enzyme Ice, (which was for temporary relief of arthritis, backache, strains, sprains, muscle cramps, joint pain, muscle fatigue and pain of inflammation). The new product has twice as many enzymes including: Superoxide Dismutase, Pancreatin, Papaya, Bromelain, Trypsin (Chymotrypsin), Pancrelipase, and Amylase. Also improved by including Manganese, Selenium, Zinc, Lavender Oil, Peppermint and Arnica Montana. We know you will find this exceptional product vastly improved!
Ingredients :
Water, Carbopol, Aloe Vera, Lavender Oil, Peppermint Oil, Triethanolamine, Superoxide Dismutase, Arnica Montana (flower), Vitamin E (as acetate), Vitamin C (as ascorbic acid), Pancreatin (porcine), Papaya (fruit), Rutin, Bromelain, Thymus (bovine), Trypsin (Chymotrypsin), Pancrelipase (porcine), Amylase, Copper Chelate, Manganese Chelate, Selenium Chelate, Zinc (as gluconate, chelate).
Contraindications :
For External Use Only. Keep out of reach of children. DO NOT use on children under 2 years of age.
Suggested Dosage :

Apply liberally to clean skin and massage into targeted areas. Do not use more than four times daily. This non-greasy product may be used in conjunction with electric modalities.

Vegetarian or Vegan :

No

Gluten Free :

Yes

Allergens :

None

Professional Notes :

---

Patient Instructions :

---
*** No Frees With This Product
Presented by Nutri-West as an Educational Service
Copyright Nutri-West, Inc. All rights reserved.
Made with pride in Wyoming
where business is still done on a handshake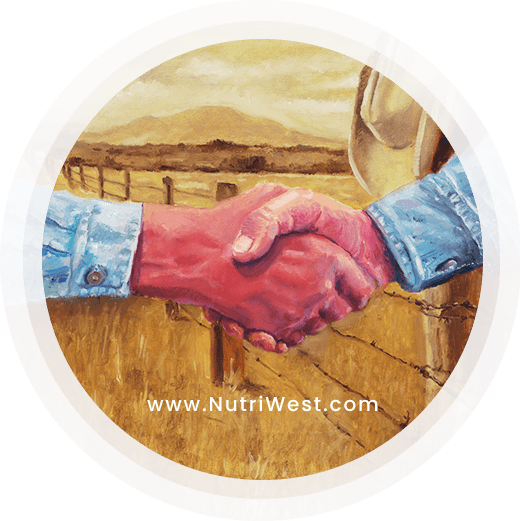 Our dedication to you, the health care provider, is absolute. You deserve our personal best in service and support